Dentist in Santa Rosa Beach and DeFuniak Spring , FL
If you're looking for a dentist in Santa Rosa Beach or DeFuniak Springs, we're here to make your smile bright through a wide-range of comprehensive dental services from orthodontics to laser dentistry and full mouth reconstruction.
At Great Florida Smiles & Orthodontics, we have the experience, education, facilities and technology at hand to provide the best in oral health care. From providing comfortable services to calming your child's nerves, we'll make you smile. It's what we do.
Michael O'Donnell, D.M.D.
Dentist in Santa Rosa Beach, FL
Great Florida Smiles & Orthodontics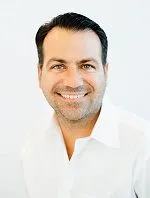 Dr. Michael O'Donnell opened Great Florida Smiles & Orthodontics in 2005. With offices conveniently located in both Santa Rosa Beach and DeFuniak Springs, he is able to serve patients throughout Northwest Florida.
Dr. O'Donnell is a graduate of the University of Florida College of Dentistry , a national leader in dental education, research and service. He traveled across the country to continue his education at the Las Vegas Institute for Advanced Dental Studies . This institute is the world-renowned educational center for aesthetic and neuromuscular dentistry. Additionally, Dr. O'Donnell received Laser Dentistry training at the World Clinical Laser Institute in Huntington Beach, CA. The expertise he gained has translated into beautiful results for his patients.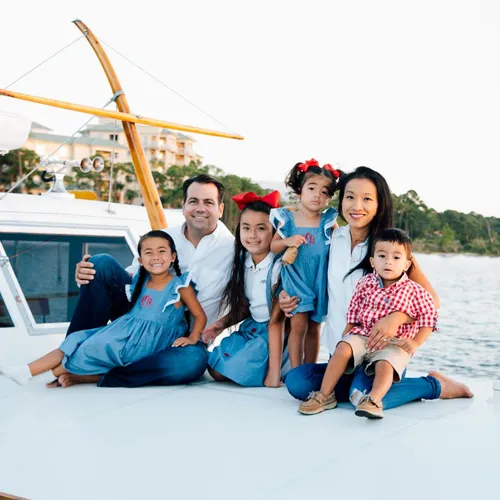 Dr. O'Donnell is actively involved in the evolution of Aesthetic Dentistry. He was one of three dentists selected from over 400 doctors to attend the Leading Dentist Forum which focuses on the latest dental advancements in full mouth reconstruction. He is a member of the American Dental Association, Florida Dental Association, Florida Academy of General Dentistry, International Orthodontic Association, and the American Academy of Cosmetic Dentistry.
Dr. O'Donnell built his practice through referrals and a solid reputation with the community. He is a member of the Destin Area Chamber of Commerce, Walton Area Chamber of Commerce, BNI-Destin Business Builders and the Kiwanis Club of DeFuniak Springs. He strongly believes in giving back to the community sharing his time and talents with the Children's Volunteer Health Network and supporting other area organizations.
Dr. O'Donnell and his team utilize the highest quality of standards and the latest cutting-edge techniques and materials. Ninety-nine percent of procedures are completed in-house from oral surgery to root canals to orthodontics and complete smile makeovers. Our goal is to ensure every experience at our office offers you total comfort and peace of mind. Our caring, compassionate and personal care enable even the most fearful patients to attain the smile of their dreams.
When he is not enhancing smiles, Dr. O'Donnell enjoys boating, flying and spending as much quality time as possible with his lovely wife, Lan, beautiful daughters, Haley and Megan and the newest addition of twins Mike, Jr. and Layla.
---
Courtney Wright, D.M.D.
Dentist in Santa Rosa Beach, FL
Great Florida Smiles & Orthodontics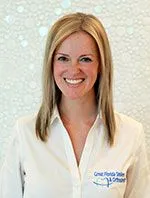 Dr. Courtney grew up in Arkansas and graduated with honors from the University of Arkansas. She then went to the University of Louisville School of Dentistry. She and her husband Ryan have a daughter named Avery and two rescue pups, Ella and Henry. Her family located to the area recently and love it! In her spare time, she loves reading and going to the beach with her family.
---
Chris Farrugia, D.D.S.
Dentist in Santa Rosa Beach, FL
Great Florida Smiles & Orthodontics
Bio Coming Soon
---
Laura Lambert - Front Office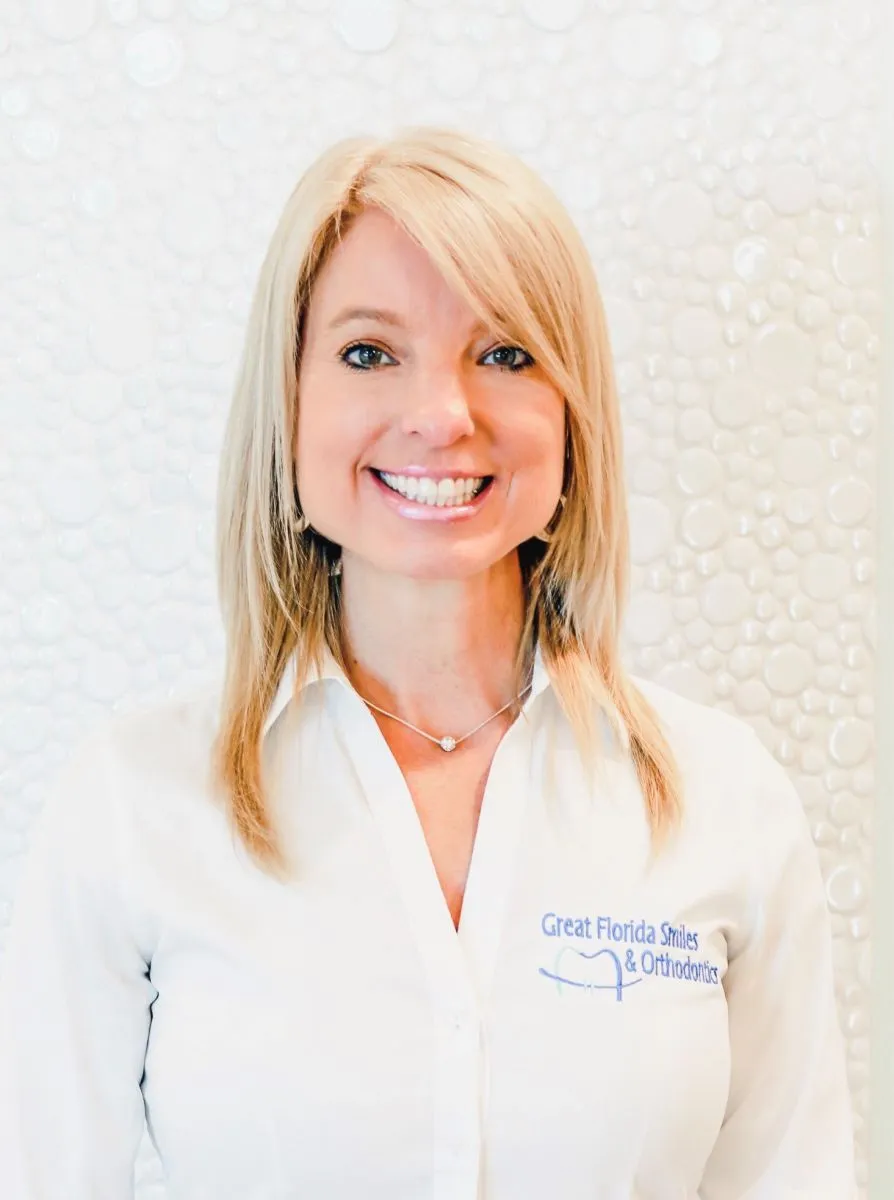 Laura will make you feel right at home when you check in at Great Florida Smiles. She compliments our friendly staff perfectly! She says she loves "working with such amazing people that it makes coming to work fun and enjoyable. I felt at home the minute I walked in for everyone was very warm and welcoming." She fell in love with the area and decided as a family to move here 2 years ago from Chattanooga Tn. After many years in banking she was thrilled to switch gears and become a part of our great team! She enjoys the beach life with her two sons and daughter in law. When she is not at work you can find her on a boat relaxing or doing some deep sea fishing.
---
Kerri Papajohn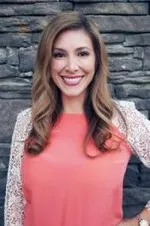 Kerri joined Great Florida Smiles in 2014 and is our go-to gal for all community involvement. She loves to hear from our patients and Emerald Coast residents. Please contact her if you have a testimonial, questions regarding exclusive services like the Solea Laser, or for anyone wishing to achieve their dream smile via our competitively priced orthodontics!
Community and Media Inquiries or Testimonials: [email protected]
---
Amber Archer - Front Office
Amber makes patients feel at home right when they walk through the door. "I worked with Dr. Mike and Dr. Lan when they first opened their practice on Mack Bayou Rd. for two years," recalls Amber. "I love being part of a close-knit team where we are helping to make people's lives better." She has over a 10-year history in banking from starting in the Bookkeeping Department and leaving as a Sr Financial Service Rep. Her time outside of work is spent with her children, a 5-year-old daughter, and a 3-year son .
---
Andreah Bearinger - Dental Assistant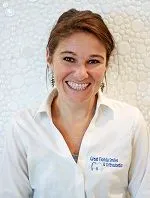 Andreah has been with our practice a little over 2 years. "I love that every day is different, my coworkers and boss are absolutely fantastical, and our patients are amazing," exclaims Andreah. She loves to travel, bake, and has a wide array of ongoing creative projects from restoring furniture and homes to painting art. She also has a knack for creating fun pamper products. She always has a smiling face and is our poster employee for a TMJ/TMD treatment success story. Ask her about her testimonial - it's AMAZING!
---
Jennifer Sorensen
Jennifer joined Great Florida Smiles in June 2016 after moving back to her hometown of Fort Walton Beach. After graduating from Pensacola State with a degree in Dental Hygiene, Jennifer is continuing her education with a bachelors in Healthcare Management. As a Registered Dental Hygienist, her main goal at our office is to ease her patients that might suffer from dental anxiety. Jennifer's hobbies include cake decorating and cheering on her favorite football team on Saturdays.
---
Kristi Cardwell - Dental Hygienist
Kristi grew up in Jackson Tennessee and move to the emerald coast 3 years ago. She has been in the dental field for 15 years. She graduated from the university or Tennessee with a bachelors degree in dental hygiene. She is conscientious when dealing with patients concerns and finding creative and expedient ways to ease their dental anxieties. She enjoys establishing a rapport with her patients and improving their overall health. Kristi and her husband live in Santa Rosa with their 2 children and love spending time outdoors.
---
Sherrie Mathews - Orthodontic Assistant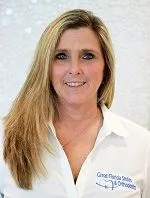 Sherrie is a native of Callahan, Florida. She has been a Dental/Orthodontic Assistant since 1985. Sherrie and her husband Tony have two children Elizabeth and Schuyler. She has one grandchild named Axl and another to arrive in October. Sherrie loves spending her time off with Axl or watching football and NASCAR races. Sherrie has been working at Great Florida Smiles and Orthodontics since moving to the area in October of 2014. She finds the most rewarding part of her job is seeing the change in her patients' confidence with their improved smiles.
---
Sarah Powers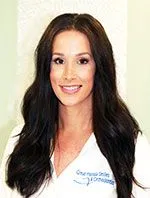 Sarah joined our staff in 2017. Originally from Metairie, Louisiana, she has lived in the Florida Panhandle for the last 10 years. "I vacationed from Pensacola to Panama City Beach and everywhere in between throughout my childhood. I am so thankful to now call it home!" Sarah has worked in the medical industry her entire professional career and is fascinated about it's constant evolution. Though you will typically find her in the O'Donnell Eye Institute, she also assist our patients in the dental office. Outside of work she enjoys any excuse to throw a party, her favorite being one of her husband's Saturday crawfish boils!
---
Brittany Smith, Dental Assistant
Brittany joined our staff in 2018. She loves being a part of a team of doctors and coworkers that strive to provide excellence in an evolving practice. Brittany enjoys traveling with her two children, family, and friends. Her down time is usually spent doing various outdoor activities such as going to the beach, hiking on trails, and doing anything Disney!!!
---
Jennifer Hoshor
Jennifer started her orthodontic career over 26 years ago in Omaha. Jennifer enjoys helping to improve smiles that will last a lifetime. She and her husband followed their dream and moved a year ago to live close to the ocean. She enjoys time spent on the golf course, traveling and on the beach with family and friends.
---
Kayla Carter
Kayla, a graduate from Auburn University (War Eagle!) who enjoys singing, all sorts of art and gaming with her friends. An avid traveler that loves Disney trips and is excited to be part of a friendly team that helps others live a healthy life.